Cooling Bags are specifically designed to keep the Cool Coat cool when not in use, such as standing ringside. Forget the ice coolers!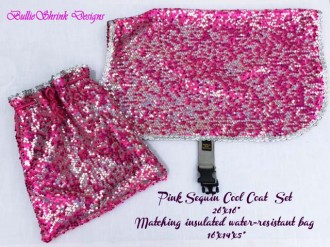 New for 2016! Designer Cool Coats with Matching Cooling Bag. The Cooling Bag is approximately 16″ tall, 14″ wide and 5″ deep so it's a substantial size to hold the Cool Coat with room remaining without being bulky or awkward. For those of you who need extra storage space, this bag includes a zippered pocket outside of the bag and 2 large storage pockets inside.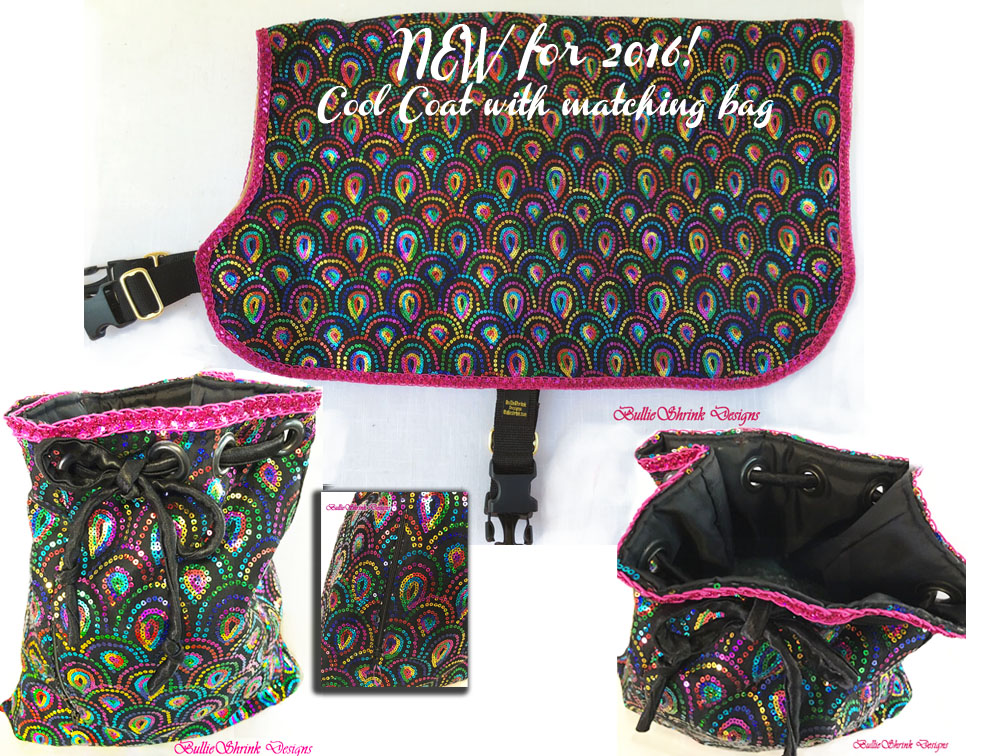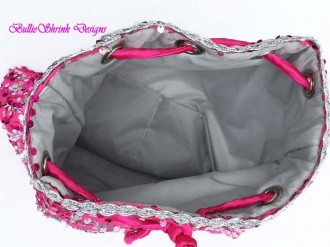 a> Vinyl and insulated lining. Inside pockets for extra storage.
The Cooling Coat & Accessory Bag is made from fabrics I use for my Cool Coats. You can either buy one to match your bag (at a discounted price) or buy one alone. The outside of the bag shows off the designer fabric. The middle layer is an insulated material to retain the coat's coolness and the inside layer is vinyl. This is not waterproof, but in my testing it hasn't leaked with a wet, not dripping coat.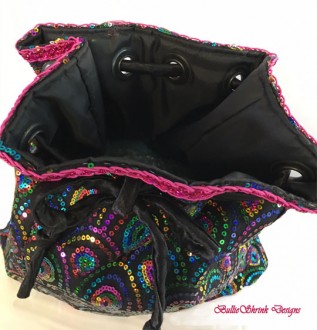 For a closer view, click on the picture.

"Coral Flame" Cool Coat with Accessory Bag
Striking hot flames! Coral Iridescent Flame Cool Coat with matching Cooling Bag. The flames are hot! A rich coral background with copper iridescent, tomato red and lime green flames. Red iridescent sequin braid trims the entire coat and accents on the Cooling Bag.
Size: 26" x 16". The matching Cooling Bag is posh, new accessory for 2016. Made from the same material as the Cool Coat, this bag is lined with water resistant vinyl and insulation to keep the coat cool when not in use. Extra storage space with two large pockets inside (which can also hold cool gel packs, also available) and a lined, zippered pocket on the outside. The bag is closed with grommet-held covered drawstring that doubles as a carrying handle. Generous in size, 16" H x 16" W x 5" D.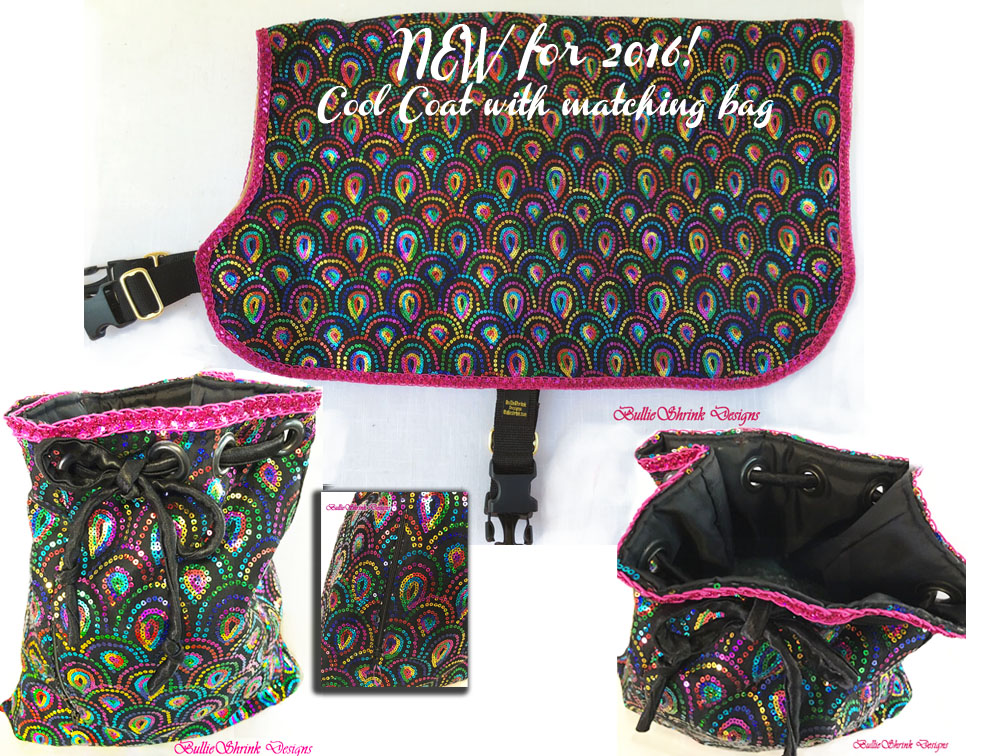 Peacock Sequin Cool Coat with Matching Cooling Bag
Colorful sparkling sequins in plumes that remind me of peacocks. Black background. The coat is 26″ x 16″, the perfect size for the average bullmastiff or DDB bitch. The Cooling Bag is of the same sequin material with black vinyl lining. Like this Cool Coat set? It has been donated to the American Bullmastiff Association Rescue Service annual raffle. Keep watching this link, FaceBook or www.bullmastiff.us/rescue for more information. Please support our rescue fundraiser. The dogs are the winners.