Cooling Bags are specifically designed to keep the Cool Coat cool when not in use, such as standing ringside. Forget the ice coolers!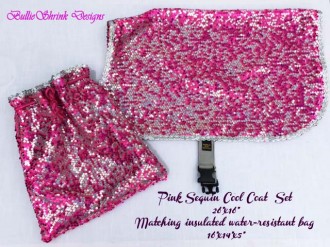 New for 2016! Designer Cool Coats with Matching Cooling Bag. The Cooling Bag is approximately 16″ tall, 14″ wide and 5″ deep so it's a substantial size to hold the Cool Coat with room remaining without being bulky or awkward. For those of you who need extra storage space, this bag includes a zippered pocket outside of the bag and 2 large storage pockets inside.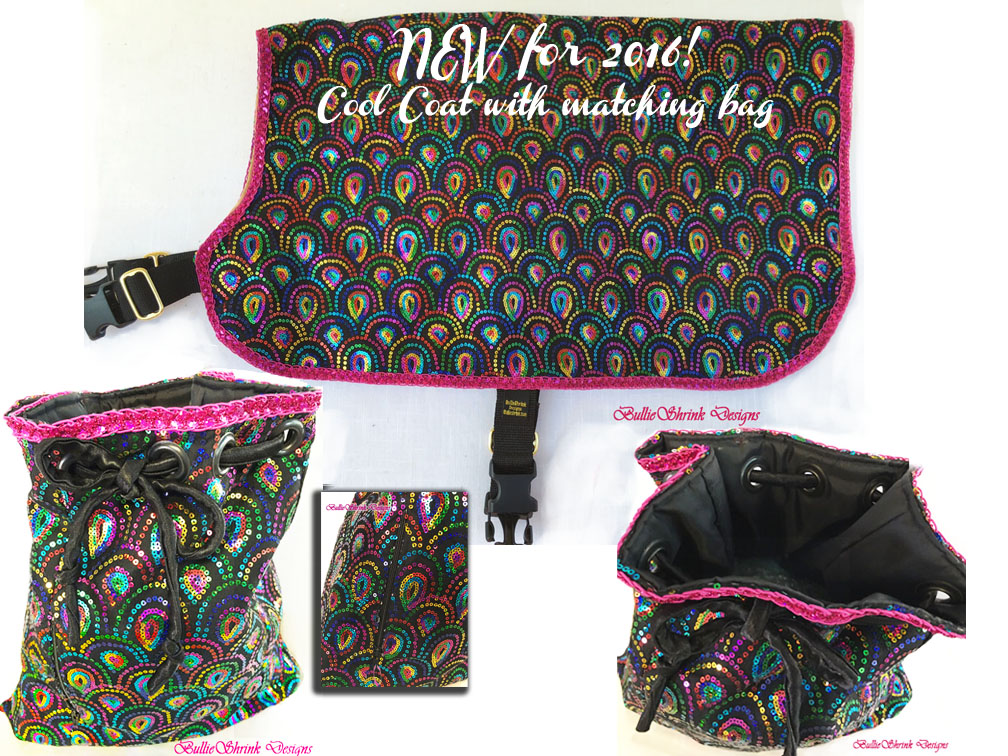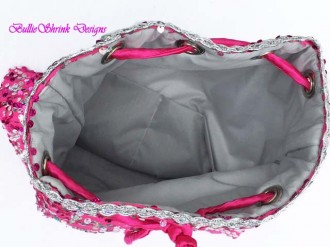 a> Vinyl and insulated lining. Inside pockets for extra storage.
The Cooling Coat & Accessory Bag is made from fabrics I use for my Cool Coats. You can either buy one to match your bag (at a discounted price) or buy one alone. The outside of the bag shows off the designer fabric. The middle layer is an insulated material to retain the coat's coolness and the inside layer is vinyl. This is not waterproof, but in my testing it hasn't leaked with a wet, not dripping coat.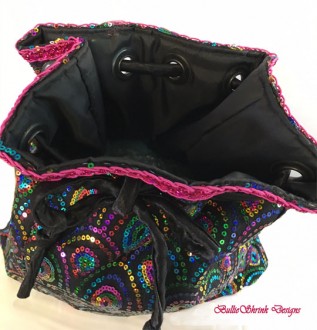 For a closer view, click on the picture.
[wp_eStore_fancy2 id=114]
[wp_eStore_fancy2 id=111]
[wp_eStore_fancy2 id=110]